Services
Building information modelling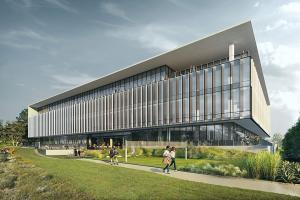 BIM – the creation of a 3D prototype during the design process to reduce construction expenses and risks, at the same time enabling the possibility to use the model for maintenance. The 3D model converts to 2D drawings for printouts and handing into authorities.
In the case of BIM, there are no extra expenses on design, control of the design process and construction is much easier. By using smart building information models, the amount of design errors in the construction phase is reduced by at least 30%.
One of the main advantages of BIM is that the Client gains a clear idea of the visual appearance of the building and its functionality. In projects where BIM is used, we can see a substantial rise in the effectiveness of the work of construction site managers and building supervisors.
BIM DESIGN DEVELOPMENT 
Ltd. "ALTCON" offers the development of BIM project design in several detail levels by an experienced design team. The detail level is set by Clients' needs and necessity - the higher the detail level the more accurate the quantity takeoff. However, the highest detail level is not always essential - it is possible to detail only particular parts of the project.
Our pricing for 2D and 3D projects are equivalent - there is no reason to choose outdated design methods, which causes a lot of misunderstandings. 
BIM PROJECT COORDINATION 
To ensure a successful BIM design process, Ltd. "ALTCON" offers management and coordination of design.
BIM coordinator is a person that together with the Client or its representative composes the BIM execution plan and is responsible for realization of this plan, setting of the detail level, BIM quality control and combining of different models.
BIM PROJECT EXPERTISE
To make sure that your BIM project is corresponding to your demands and regulations, Ltd. "ALTCON" offers to preform BIM project expertise. As well, we offer expertise for traditional 2D projects by converting the whole project or its parts to BIM.