Services
Construction project expertise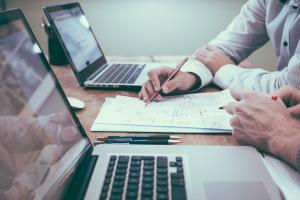 To ensure the quality of the project you have ordered, we offer to perform full or partial construction project expertise.
We offer to make not only the expertise to check the project compliance with regulations but as well other assessments like compatibility of engineering networks, the precision of material quantity takeout, identification of acoustic discomfort zones etc.
CHECKING PROJECT COMPLIANCE WITH REGULATIONS AND NORMS
We are checking design project compliance with Latvian building norms and regulations by executing the checks according to regulation. 
If a design project in accordance with regulation or authority demand has to be expertise, then mandatory parts of the project that have to be experted are the Architectural part, Structural part, Fire safety overview, Organization of construction works and Energy efficiency calculations. If the project is partly or fully financed by state, municipality or EU funds, then the projects' cost estimate has to be experted as well.
EXTENDED EXPERTISE
Ltd. "ALTCON" is doing extended expertise on design projects, that determine projects' compliance with the design brief and other Clients' demands. We can perform the transition of 2D project to 3D model in order to effectively check compatibility between building services, architectural and structural solutions, correspondence to energy efficiency demands, correspondence to access demands, correspondence to Clients' demands and needs, to check acoustics etc.